The goal of the grant program is to fund projects that improve sustainability of streamflows and groundwater during times of drought, for both water supplies and the aquatic ecosystem.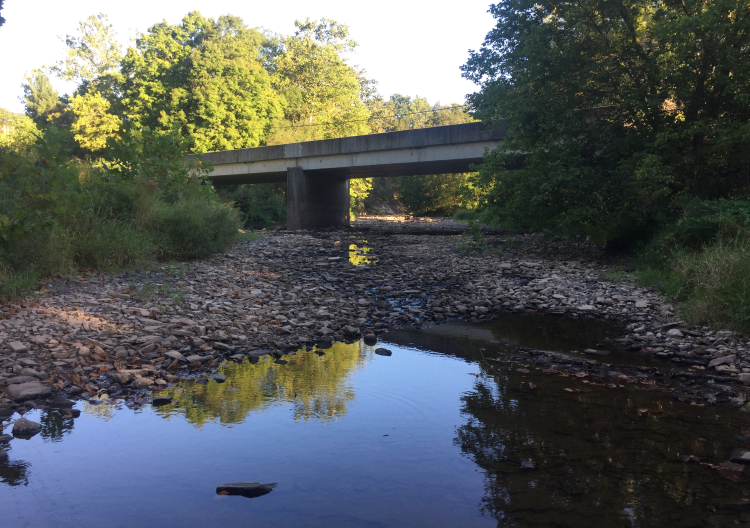 Sideling Hill Creek, Juniata Subbasin, PA
SRBC administers the grant program, which funds projects to improve a watershed's resilience and ability to better withstand drought conditions. Available funding comes from CU mitigation fees and is expected most years to exceed $4 million. Grants may cover a variety of project costs including land acquisition, green infrastructure, stormwater management practices, technical assistance, operations & maintenance, and monitoring.
For full program details and requirements, including selection criteria, maximum award amounts, required match, and eligible project types, view SRBC's website.
The grant program is open to both public and non-public entities: SRBC approved projects, government agencies, municipalities, colleges and universities, and 501(c)(3) non-profit organizations.
Eligibility and Priorities
Projects within the Susquehanna River Basin and those in adjacent basins where the mitigation will benefit the Susquehanna basin are eligible.
Overarching priorities include:
Tangible benefits for Environmental Justice areas
Improved climate resiliency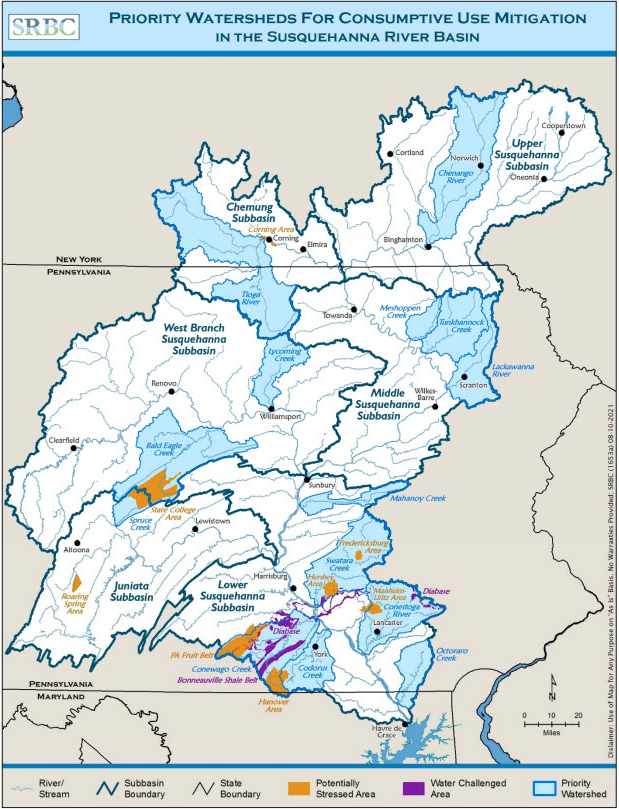 View full PDF of map.