Data Management and Pre-Processing Network
The basic data management and pre-processing network focuses on ways LiDAR data can be geofenced, or geo-processed for derivative products.
Example applications/utilities:
Extraction of user-defined areas to make data transfer and sharing more efficient
Utilities to generate derivative data products leveraging the base LiDAR source data
Configurable models to provide user friendly interfaces to perform complex tasks
Others? We are open for suggestions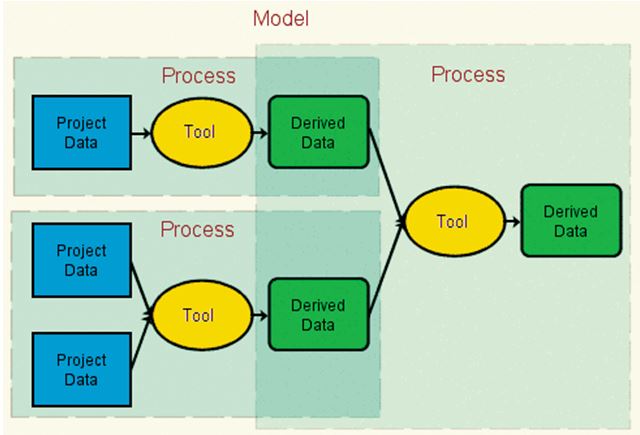 Model builder workflow. Source: ESRI ArcNews
Become a member of the network:
If you are interested in joining the Data Management and Pre-Processing application network please complete the form below and and click the "Submit" button. Members of the network may be invited to attend conference calls or meetings and will be able to submit reference materials such as tools, code, scripts, papers, etc.
For additional information contact:
---