Backyard Challenge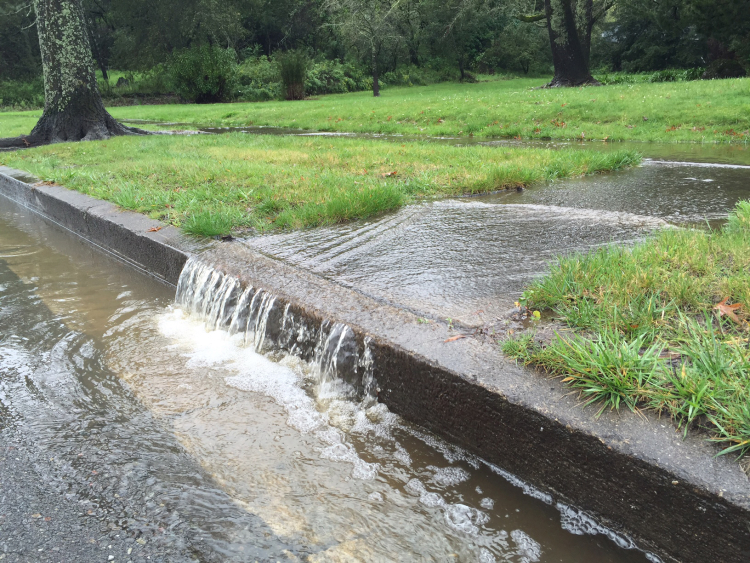 Credit: Craig Miller, Courtesy of KQED Public Media
Next time it rains, watch where it goes. Rain that falls on a roof, driveway, patio or compacted lawn may be directed into your street's storm drains. Before it slips underground, the runoff may pick up fertilizer, pesticides, sediment, motor oil, litter, and pet or yard waste and ultimately deliver these pollutants to a local stream or river.
In addition, larger volumes of stormwater also impact our waterways as more land is developed, causing severe streambank erosion and aggravating local flooding.
The good news is that small, homeowner practices can reduce these impacts. These practices:
reduce impervious surfaces so that the rain soaks into the ground;
intercept and treat runoff from hard surfaces; and
create beautiful, natural settings and healthy habitat for native plants and animals.